We will become the foremost recognised authority in Connecting Tech Talent with changemaker sector businesses worldwide
Our vision is to grow to 5,000 people, across 12 international offices on 3 continents. 
We will reset industry belief systems around what is possible; we will provide inspiration to other businesses. For our people, the journey will create a platform upon which they are able to achieve their full potential, with their time in the company serving as a source of pride, stories and friends for life.
We will help the FinTech, HealthTech, GreenTech, RetailTech and EdTech sectors build leading companies that are trying to have a positive impact on the world
Our mission is for Storm2, Storm3, Storm4, Storm5 and Storm6, to be the go-to people, connecting tech talent with the most innovative businesses in FinTech, HealthTech, GreenTech, RetailTech and EdTech globally.
We believe that each of these tech sectors are at the forefront of innovation, changing the way we manage our finances, our health and creating a more sustainable world for us to enjoy for generations to come.
The biggest issue for these businesses is finding, and retaining, the right talent to drive their mission. We fix this issue by continually networking and connecting with Technology leaders around the world.
Our values are the beliefs and principles that drive our business
Honesty
Honest to everyone, including ourselves.
Performance
Always look to improve in everything we do.
Responsibility
Taking ownership and finding solutions to challenges.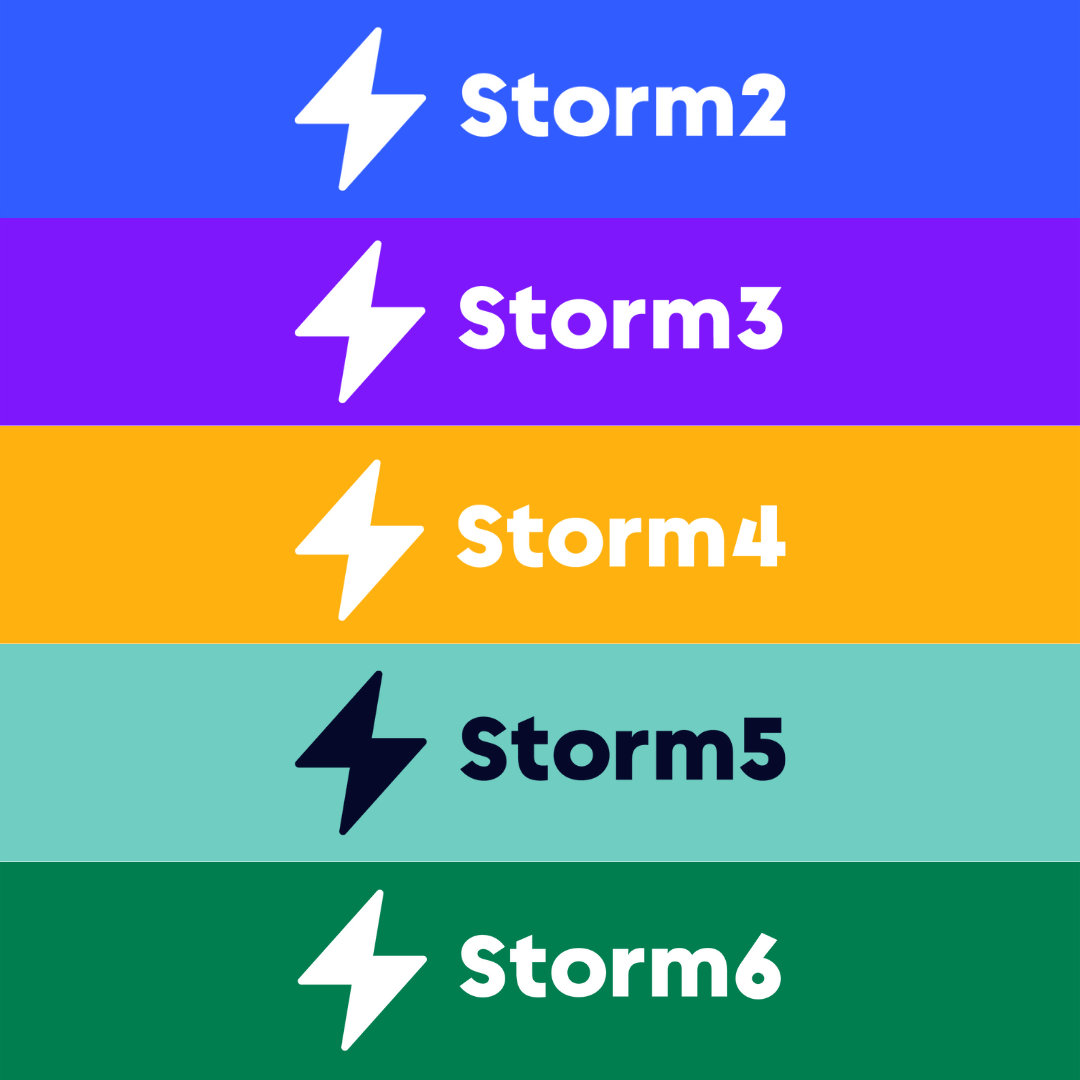 Levin is comprised of five tech recruitment brands
Each is a specialist in their subsector, operating across Europe, North America and the APAC region.
Since launching in 2019 we have received a private equity investment of $6million to scale up our vision of Connecting Tech Talent, growing our operation within Europe, North America and the APAC region.
Now with international offices in London, Singapore, Amsterdam, Dallas and New York and a headcount ~650, we are quickly becoming the recruitment arm of the sectors we operate in.
Meet the team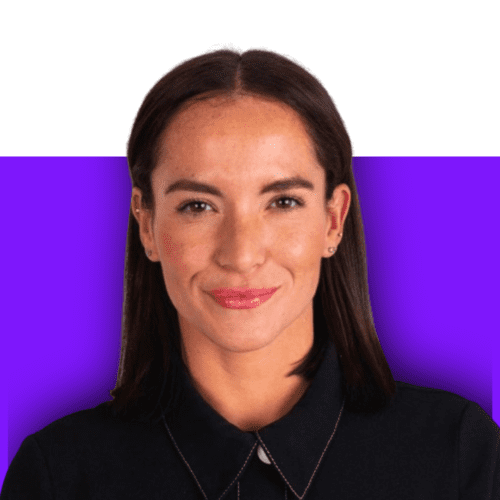 Clare is the CEO and Founder for Storm3. She launched Storm3 with the mission to revolutionise the HealthTech Talent Industry.
Previously recognised by the Staffing Industry Analysts as one of the 100 most influential female leaders in recruitment globally, Clare spent 12 years building teams in tech hubs across the world. As Founder and CEO of Storm3 she will be leading the HealthTech arm of the business, working with the very best Health Technology businesses across the world to build their specialised teams.
When not working on Storm3, Clare can be found practicing yoga and spending time with her kitten Jessa.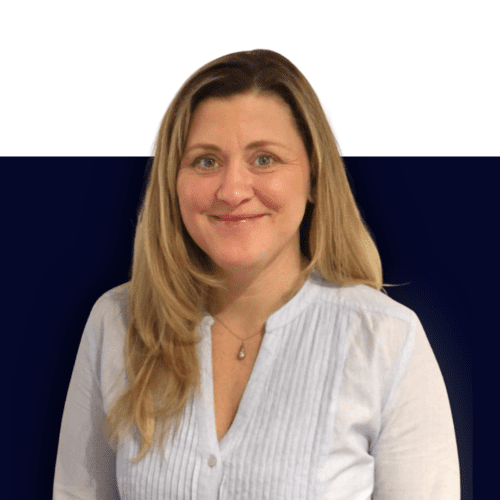 Angela Ward is the CEO of Levin Global Markets. Based in the Amsterdam office she is
responsible for the growth in the European and APAC sector, leading the teams and driving profitability.
With 20 years' experience building international recruitment businesses from the Benelux to APAC, Angela supports FinTech employers across Europe in finding the best talent that will help them win.
When not at work, Angela is raising her 3 young daughters. Any time left is spent playing tennis, strength training, running and enjoying life as a foodie.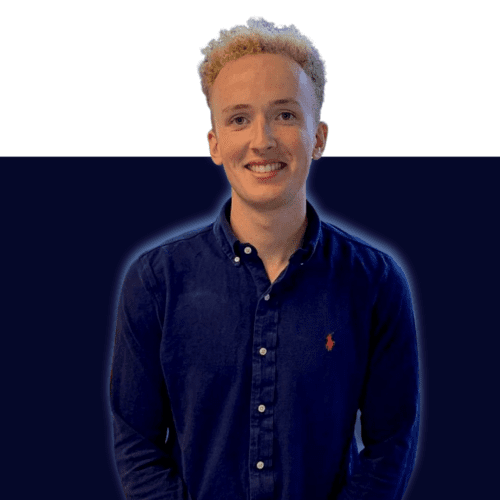 Jamie is SVP of our East Coast division based in New York. Before this Jamie was our resident FinTech recruitment expert and heads up the Storm2 London team. He specialised in connecting Software Engineering and Cyber Security leaders across Europe and North America, earning the Top Biller award in his first year before transitioning into a leadership role in which he scaled the Engineering team in London to 30 people.
Outside of work, he is a sports fanatic who enjoys hockey, rugby, skiing, and football! He also enjoys travelling and hopes to see more of the world by assisting in the establishment of offices around the world.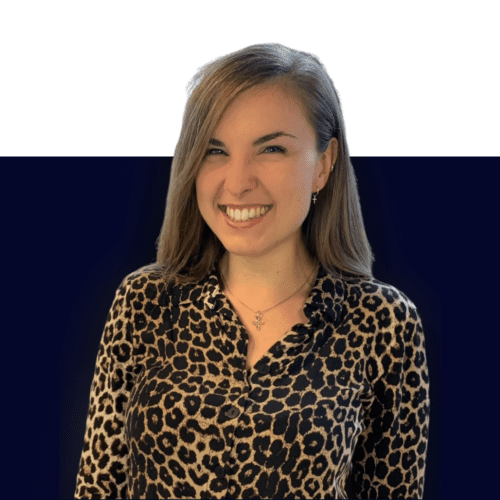 Chelcie is the Global Marketing Director for Levin, driving the group marketing strategy and ensuring a content-driven inbound marketing approach for all five brands. Chelcie started her B2B marketing career in the entertainment sector before switching to recruitment in 2018.
In her spare time, Chelcie can be found painting, kickboxing and dreaming up new recipe combinations for her famous loaf cakes. The Lockdown favourite? Biscoff and Banana Bread.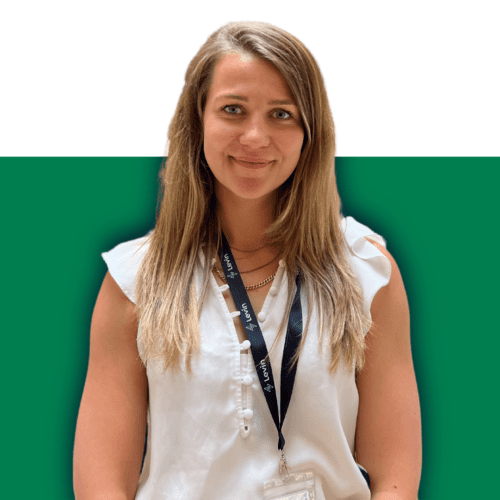 Bethan is the VP and Founder of Storm6. She launched Storm6 with the mission to help connect candidates with clients to shape the future of education platforms and make it accessible to everyone. This mission is close to her heart as she comes from a family of teachers.
Bethan is passionate about continuously learning, whether professionally or personally, and has recently completed a master's in sports psychology alongside working in recruitment. She has eight years of experience in recruitment, where she has been responsible for building out new markets from scratch and being the team's top biller, all while managing and growing a successful team. The recruitment environment is where she thrives as she is very target focused, has a will to win, and loves a challenge to be the best.
Outside of work, she competes in Triathlons and is currently learning how to play tennis.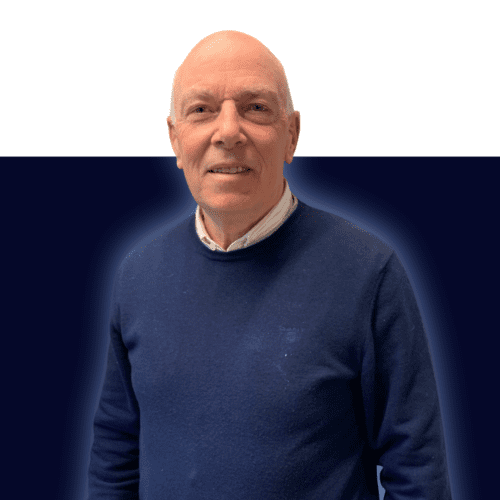 Nick Skinner is Non-Executive Director for Levin and Chairman of the Board of Directors.
Nick works closely with, and supports, Levin's CEO, James Brown, and the senior leadership team to develop strategies for the successful execution of Levin's global growth, founded on sound corporate governance and risk management.
Nick has had a long and successful career in the Financial Services and Technology industries since 1972, during which time he held executive roles covering global revenue, business development, product development, innovation research, risk management and strategic planning.
During his time as Senior Vice President for Innovation Research at Northern Trust, Nick led the bank's strategic innovation research and investment into emerging technologies to inform and drive growth plans, product innovation and new market operating models. Prior to Northern Trust, Nick held leadership roles in early stage and maturing FinTech's with a focus on rapid international expansion. He has also served on industry bodies including the roles of founding chair of the Association of Financial Markets in Europe (AFME) Artificial Intelligence Working Group and of the Global Blockchain Business Council.
Outside of Levin, Nick keeps active through tennis, sailing, cycling, and doting over his five grandchildren. In a voluntary capacity, Nick is a Trustee of The Hebe Foundation, a charity that supports teenagers developing life and work skills.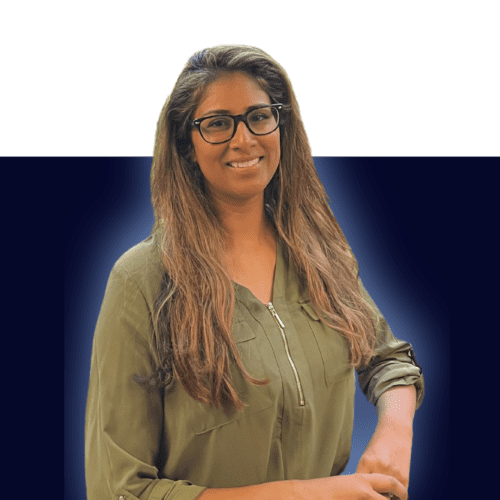 Sonia is the VP of Human Resources for Levin Group. Supporting the leadership and management teams, and our growing employee base, Sonia leads the charge in executing and continuously developing the HR strategy, in order to support our phenomenal growth plans.
Sonia has nearly 20 years (18!) HR experience, including international HR leadership roles in the technology, data centre and fintech sectors, and is excited to bring that experience in supporting the Levin Group's dynamic and inclusive culture.
Outside of work, Sonia spends time in early morning gym sessions, trying to avoid doing the school and nursery run for her two young children, and on weekends maintaining a strict home schedule of Netflix/YouTube Kids/Disney+ .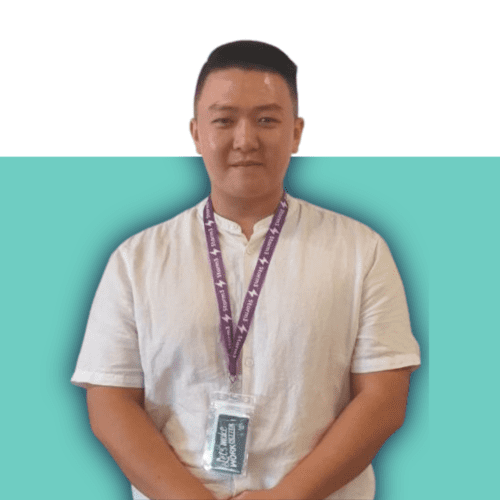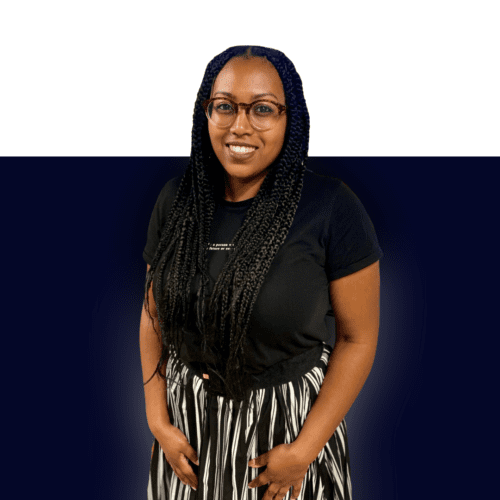 Rachael Broomes is the Director of Operations for the Levin, responsible for driving efficiencies and operational excellence. From managing vendors to developing internal best practices, she helps with the smooth running of day to day operations, and provides insight on achieving operational EBITDA conversion.
Rachael has 6 years' experience in the industry, previously having worked as an Office Operations Manager for a digital recruitment agency, and an Office and Accounts Manager for a construction company.
Outside of work, Rachael can be found listening to an eclectic range of music, burning candles, and enjoying fine red wines.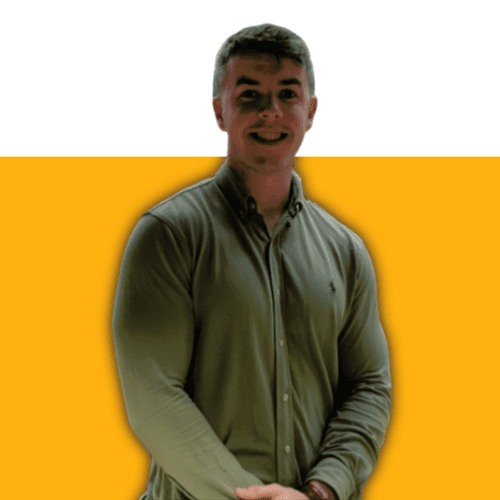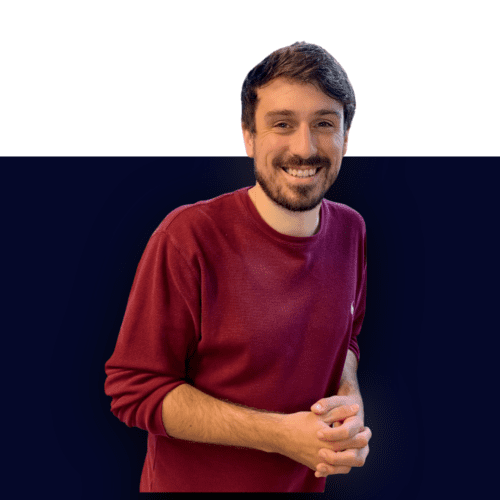 Jamie is the Chief Operating Officer, responsible for all that is people related – operations, internal recruitment, training and HR.
He started his career back in 2011 as a recruitment consultant, working his way up through the ranks to lead a life sciences recruitment team. From there he went on into a training role, helping create and deliver a hugely successful training program for a global recruitment business. After gaining his CIPD level 5, he has now worked for two businesses in building people and performance strategy successfully.
He spends most of his weekends travelling around the country supporting Derby County.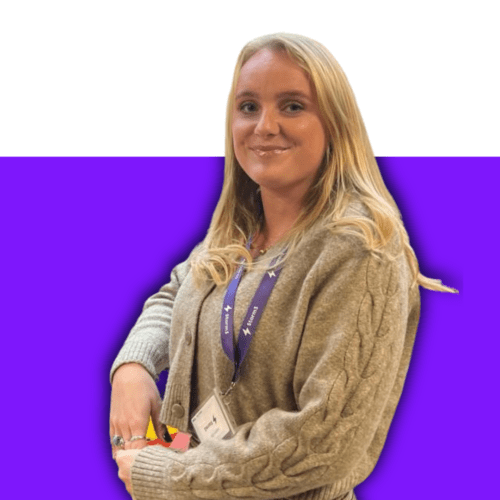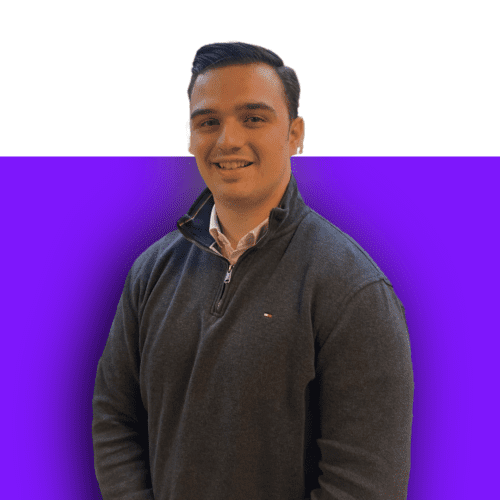 VP of Storm3 Dallas, Sebastian Northrup, has over five years of experience working with start-ups and scale ups. Having been living in Boston, Massachusetts ever since taking his first post-college job, his eyes are now firmly set on Dallas, and he is thrilled to be building out Storm3's US presence. While living in Dallas, you'll find him on the ice rink or down the local bar with his fellow Buffalo sports fans!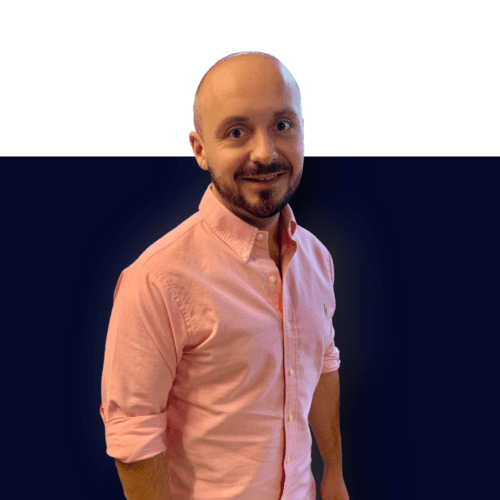 James is the founder and CEO of Levin.
After joining multi award-winning Phaidon International as a graduate in 2008, he spent 5 years based in Singapore growing their Asia Pacific business. James then returned to Europe as Group MD in 2016, leading 300 people across 5 global locations. He exited Phaidon in 2018, following their acquisition by Quilvest Private Equity, to fulfil his ambition of launching a global recruitment business specialising in disruptive technology sectors.
James used to be good at sailing, and will often be found telling people about this.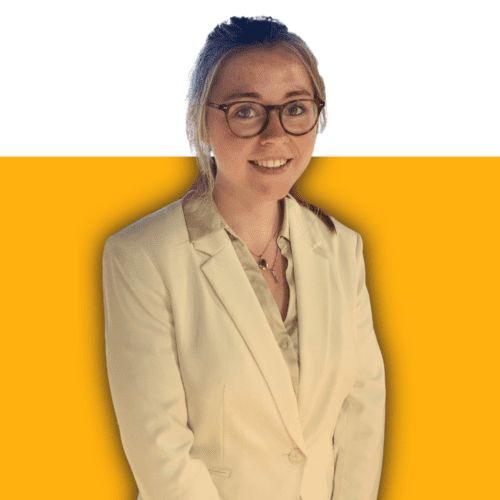 Iona is our Greentech recruitment and heads up the Storm4 Singapore and APAC team. She specialised in connecting Sales and Marketing leaders over the US and Europe in our first brand, Storm2 before successfully transitioning into Storm4 to take her recruitment experience to Asia. Her early career aim was to move to Singapore, Iona will be launching the Singapore office to help scale Storm4 to new heights.
Outside of work, you can find Iona watching f1, enjoying brunch and hoping to see SE Asia on her travels from Singapore.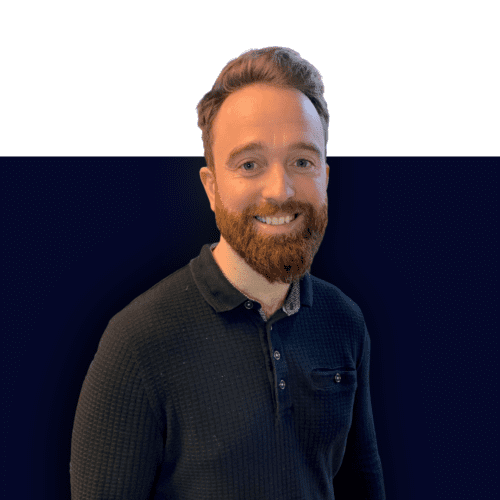 George Trewhella is the CEO of Levin Marketplace. Based in the London office he is
responsible for the growth in the UK and US sector, leading the teams and driving profitability.
As one of the founding team he has built and helped train the wider team from day 1. George has been in recruitment for 10 years and knows how to inspire a top biller having been in the position himself. He challenges his team to be the best, pushing their targets and helping them to achieve their personal and professional goals. George drives the Storm2 mission to connect FinTech talent with the most innovative businesses worldwide and providing expert service to our clients.
George loves the outdoors, enjoys fishing and is an avid runner and cyclist.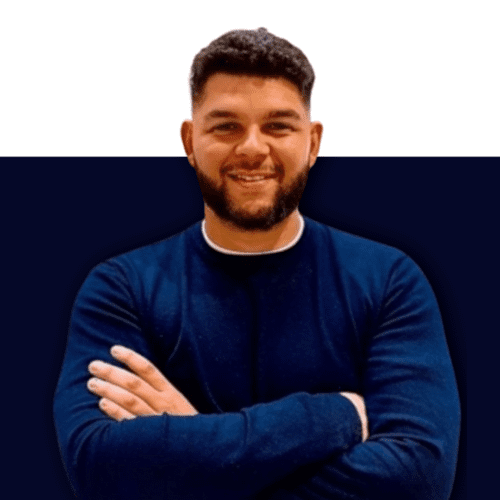 Steffan Osman-Wiggan is the VP of Strategy for Levin Maketplace. Steffan will be growing our leadership centre of excellence, supporting our future leaders in their careers and further key strategic initiatives within the marketplace team.
Steffan has been an integral part of the growth of our Storm2 business having been here from day 1 of the bussiness. Steffan has spent the last 18 months launching and growing Storm2s FORC and Sales and Marketing teams. He has also trained 4 of the top 10 global biller of 2022.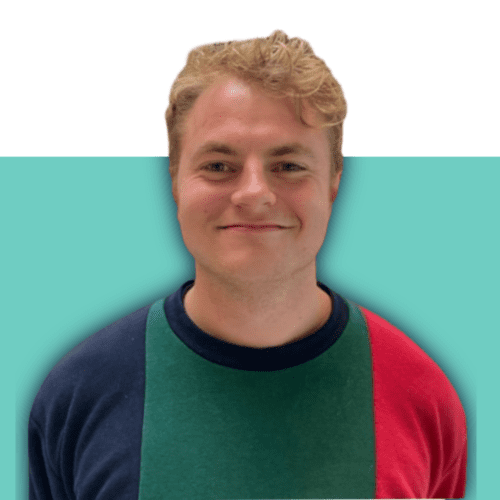 Before joining Storm5, Max specialised in connecting DevOps and Engineering leaders over Europe and the US in our FinTech recruitment brand, Storm2. He was the global top biller for the entire Levin group in 2021 and led the DevOps and Engineering function until making the internal move head Storm5 UK.
Outside of work, you can find Max at the Emirates stadium supporting his favourite team, Arsenal, or watching Formula One.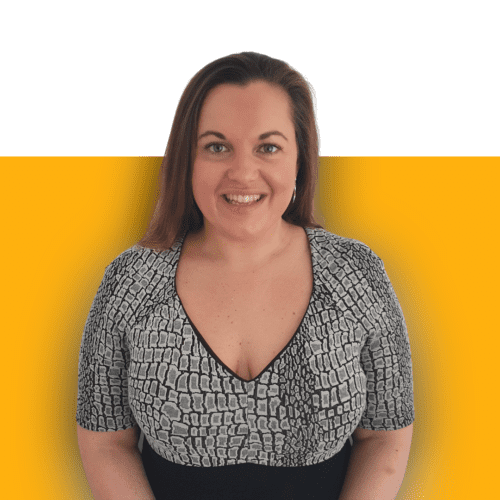 Kayleigh is CEO and Founder of Storm4. She is an experienced and award-winning leader of people, a huge promoter of diversity and inclusion, and most importantly she's a recruitment geek. Her passion lies in helping companies find the best talent to drive their mission and in connecting people with incredible businesses where they can achieve their career goals and personal ambitions.
Having worked in some of most recognised recruitment brands in Energy and Technology over the past 12 years she is well suited to stepping into the world of Green Technology and helping exciting, innovative companies build a more sustainable future. Storm4's vision is to be the most recognised brand and fastest growing GreenTech recruitment specialist globally.
When not at work, Kay can be found exploring the great outdoors (abroad before covid) but now a little closer to home, watching old 80's movies and singing karaoke (albeit terribly).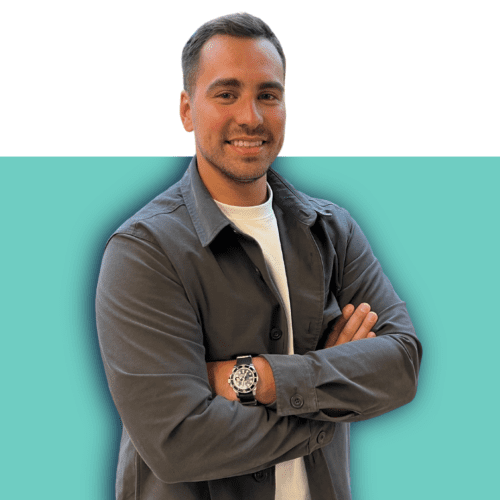 Tom, born and raised in Amsterdam, joins Storm5 with an impressive resume, having worked in recruitment for over 8 years with extensive experience in scaling teams and developing business strategies.
Tom's stellar skill set and competitive background as a field hockey athlete are matched by his passion for advancing people's careers and developing innovative solutions.
Tom's excitement for the industry and Storm5 alike makes him a key driving force in assisting us in laying a solid foundation for our first academy in Europe!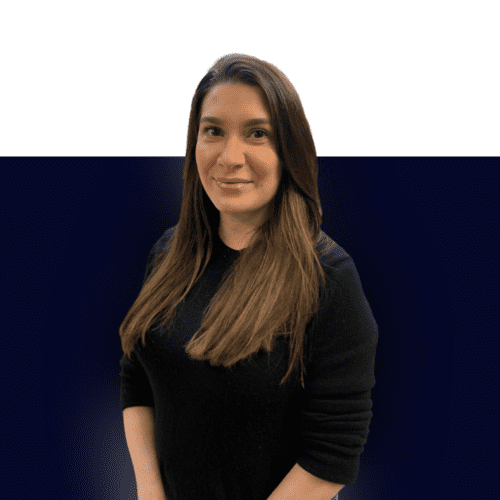 Victoria is the VP of Talent for Levin she is responsible for managing the Global Talent Acquisition Team and ensuring all hiring targets are achieved in line with the global talent strategy. She started her career in 360 recruitment, then transitioned into In-House/Talent Acquisition roles, finding her niche within recruitment businesses who are scaling ahead of an event.
In her spare time (when covid allows) she enjoys travelling, particularly her yearly skiing holidays. She has also found a love of interior design, after fully renovating a Victorian property.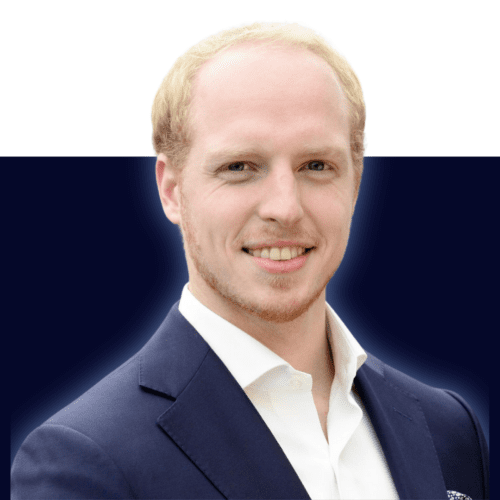 Arik Proeving is the VP of the DACH Region. Based in Hamburg he is starting to build up Storm2, with the plan to have Storm3 and Storm5 launch in Berlin and Munich by 2023. Arik has 8 years of permanent recruitment experience, in which he worked with the leading players within the tech business and built up the most successful permanent department in Sthree. His values are performance, passion and always reaching out for potential.
Outside of work Arik loves playing sports, traveling around the world, and dancing.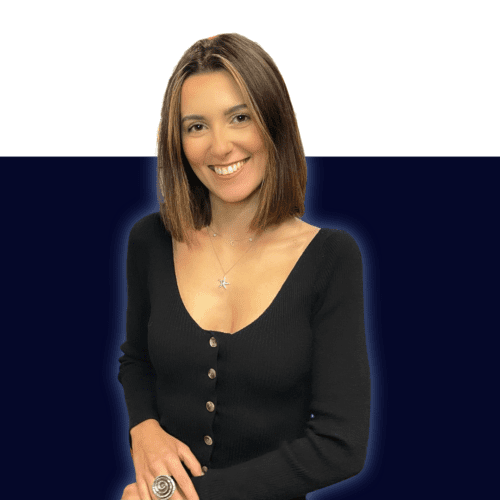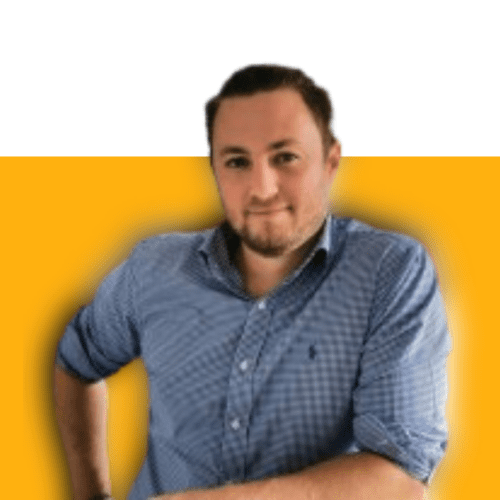 Anthony heads up the Storm4 pillar in Amsterdam. Having a degree in Agriculture, Anthony has an unparalleled understanding of the imploding GreenTech sector and the impact it is having on our future, being a key driver in making our mark in the European tech scene.
Outside of work, you can find Anthony practicing his Padel skills on the court and cooking up a storm in his kitchen for friends and family.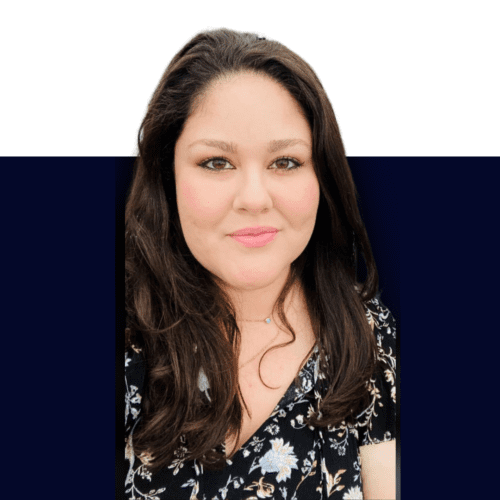 Jess started as a perm 360 recruiter and found her passion in learning and development within the recruitment industry. Levin is her third recruitment firm where she's come in to build out and oversee strategy of successful US L&D departments (all firms were PE backed). Jess has launched and effectively executed on many strategic initiatives around change management, leadership development, performance management, onboarding and sales enablement.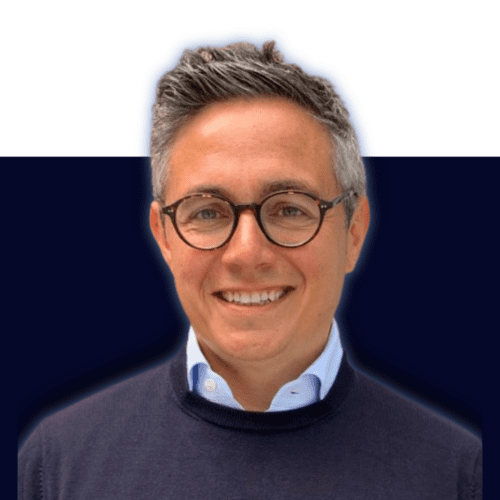 Olivier Kerckhove is the Chief Revenue Officer for Levin, responsible for driving sales and growth for the Group. He is also the Founder of Storm5, the first truly specialist RetailTech Recruitment business globally.
Olivier has close to 20 years' experience in building international staffing and consulting businesses in Europe and the US. Storm5 connects exceptional talent with fast-growing organisations on a mission to create outstanding online customer journeys.
In his spare time, Oli is a family man who enjoys messing around with his 2 little boys Arthur and Jules. He is also a proud Belgian who enjoys great food, with a nice glass of wine in great company.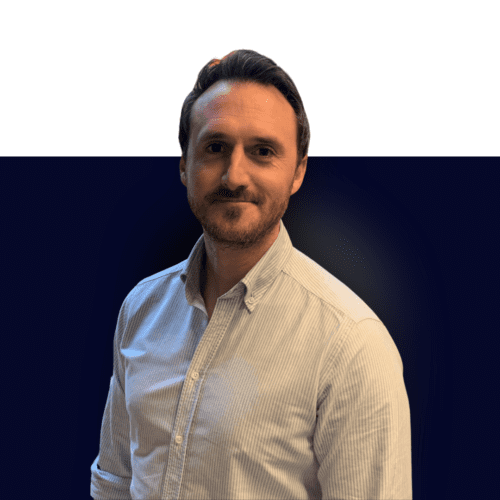 Alex is the Chief Commercial Officer for Levin, leading all Commercial activity and driving strategic client engagement across Europe, Asia and North America.
Alex has specialised in Financial Services Recruitment since 2004, leading teams within Asset & Wealth Management, Investment Banking and Insurance sectors. A majority of his time has been based in The City, London but Alex has also lived and worked in Singapore and Hong Kong. Asia is where Alex and James Brown first worked together, having never looked back since.
When not doing Commercial things, Alex can be found watching motor sport, rugby or on a mountain bike, trying not to injure himself, again.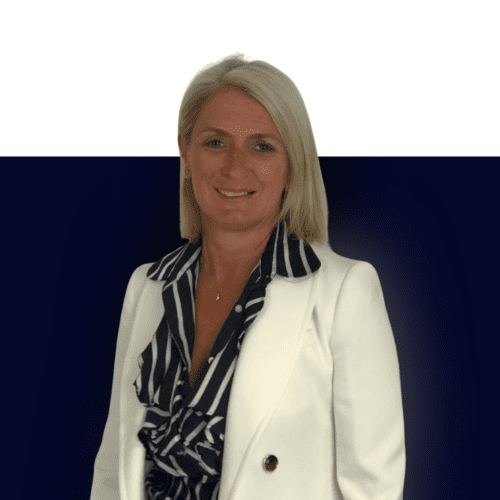 Victoria Maloney is Non-Executive Director for Levin. Vics works closely with Levin's People Operations team to ensure we drive and support the unprecedented growth of the group globally without losing the culture and high-performance traits of the team; recognising and rewarding talent is at the heart of everything we do.
Vics has had a successful career as Global Operations Director for multi-award winning recruitment business SThree, where she built and managed high performance teams across the world covering Talent, L&D, HR, Global Mobility, Reward and Sales Operations. Starting in recruitment herself, she found that developing people and helping to grow teams was where her passion lay. Passionately believing in Authentic leadership, she was the co-founder of 'Identity' while at SThree, a programme designed to recognise, encourage and nurture Diversity and Inclusion across the business. Having joined the private company of 40 people in 1995 she left a Global plc of 4000 people 21 years later. Since 2016 she has run a Consultancy business helping SME recruitment companies scale and grow by focusing on Engagement, Development, Best Practise and Productivity.
Outside of work Vics has 3 children, a Hungarian Vizsla and a love of travel, wine and social food.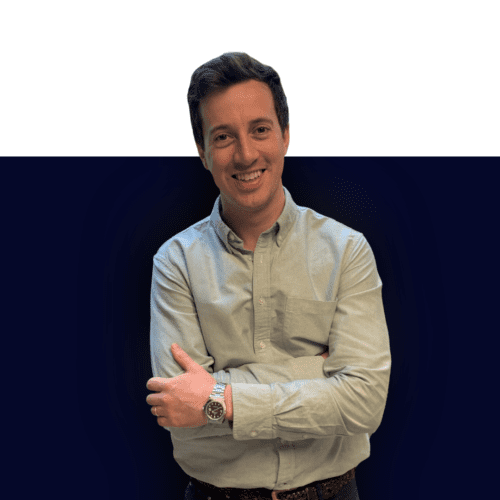 Hamish is the CFO for Levin. He joined Levin as the first Finance head to lead and develop this function as we go through a rapid growth period both locally and internationally.
Hamish previously worked for a global recruitment firm giving him over 8 years of exposure to the U.K., EMEA and most recently the North America market. The traditional accountant label doesn't sit well with him, he'd prefer to be seen as forward-looking partner to the business.
When not at work Hamish is an avid foodie and loves to eat out, he timed his return from New York to London perfectly in April, as lockdown started to ease.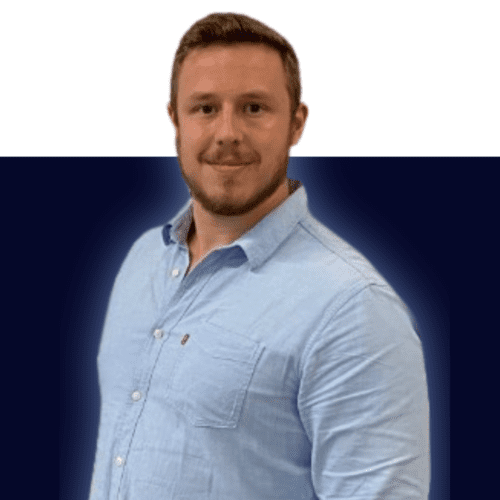 Tom Marks is VP for Australia at Levin. He will be initially launching the Storm2 brand in Australia but is charged with launching all Levin brands within the country and region.
The Australasian market is prime for tech businesses and will be one of the fastest growing anywhere in the world over the coming years. Tom wants to ensure that Levin's brands can become the top recruitment businesses in the region across all tech sectors.
Tom previously led a large global recruitment brand for the APAC region, helping launch it from zero to a multi-million-dollar business within just a couple of years. He has a lot of experience building and launching brands and teams from scratch in to markets globally, so is confident that the Australian business will be highly successful!
Outside of work, whether watching or playing Tom is always up for all things basketball or American football!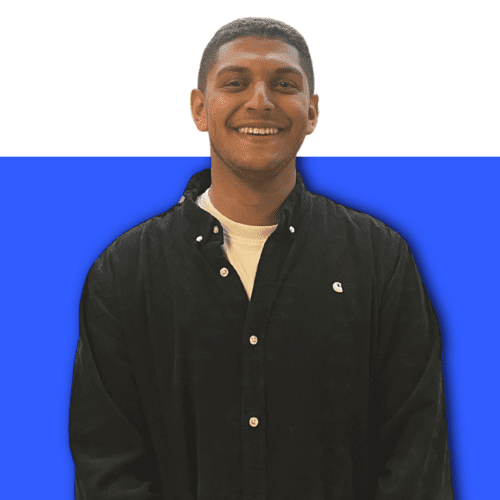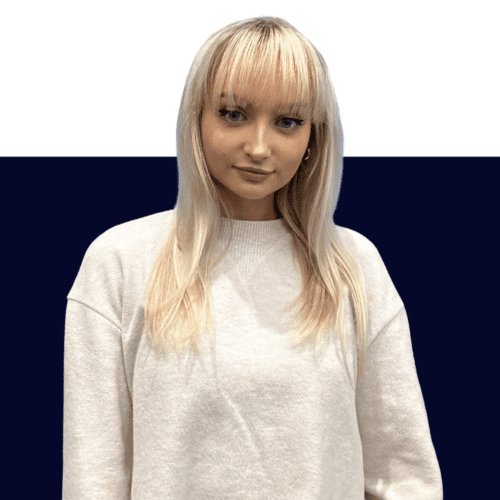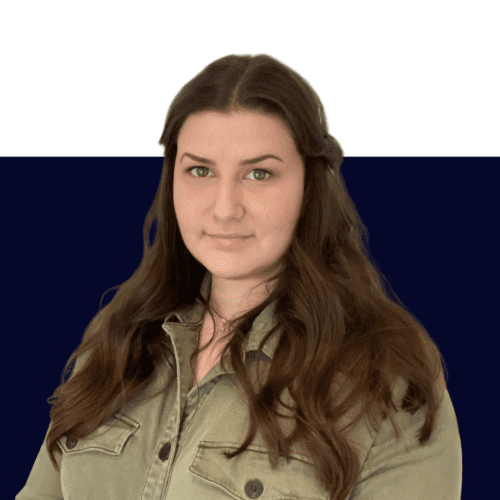 Storm2
Flagship brand Storm2 launched in 2019 to connect senior and C-Suite FinTech leaders with businesses serving the underbanked, levelling the playing field for wealth creation, and driving financial literacy up globally.
Go to website
Storm3
Storm3 launched in 2020 following the steep rise of new digital technologies, big data analytics and sophisticated AI in HealthTech. Storm3 connects specialist talent to businesses creating equal opportunity for access to healthcare, providing innovative solutions to long term health problems, and building a healthier world for all.
Go to website
Storm4
Storm4 shortly followed at the tail end of 2020 connecting GreenTech organisations with the talent to drive their mission for a more sustainable tomorrow. They work with businesses creating environmentally friendly products or services that impact how we behave, and how we operate as a world in order to turn the dial on climate change.
Go to website
Storm5
Storm5 is the fourth brand for Levin, focused on the RetailTech and eCommerce market, and launched in 2021. Storm5 connects senior and rare talent to innovative organisations serving the vulnerable, the spontaneous, those with everyday emergencies, and creating more sustainable supply chains.
Go to website

Storm6
Storm6 is our most recent launch in 2022 connecting EdTech organisations with the talent to change the future of education. They work with businesses creating tools fostering collaboration in the classroom, and platforms focused on providing universal access to digital learning.
Go to website